Recovering historical authenticity
T
he renovation works of Maison Simonpietri, which began in 2000, have been carried out carefully to respect the historical authenticity of the place, and in 2002, it opened its doors to visitors as the renovated
Corsica Apartments
.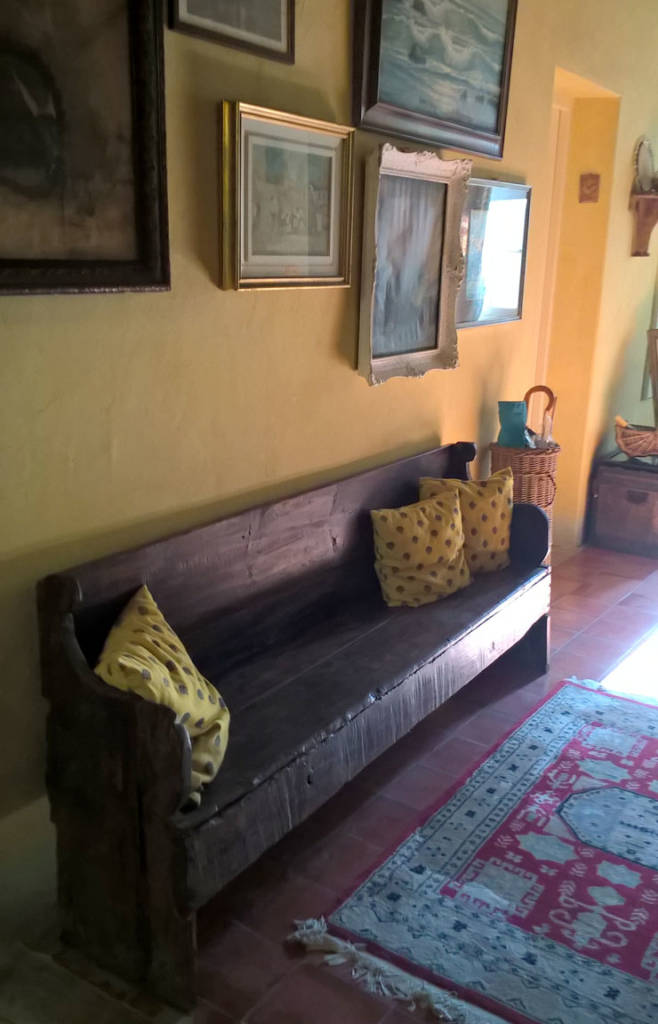 The entrance holds secrets to the past: we find a charming eighteenth-century chestnut bench that accommodated travelers near the fugone, the typical fireplace found in traditional Corsican houses, and the sea chest that belonged to the last owner of the house, a ship's nurse heir of Captain Simonpietri.


The large fireplace of the house is in the center of the bright living room, between the windows overlooking the valley to the north and the sea to the east.
You can indulge in the pleasure of reading on the comfortable late nineteenth century leather armchair or on the long seat sofa.
A small bookcase placed at the entrance offers guests books in Italian, French, and English.

The versatility and elegance of the furniture help create a multifaceted stay.

Guests can play chess on the folding wall table or they can relax on the stone terrace and gaze at the stars with a telescope.
Geocultural enhancement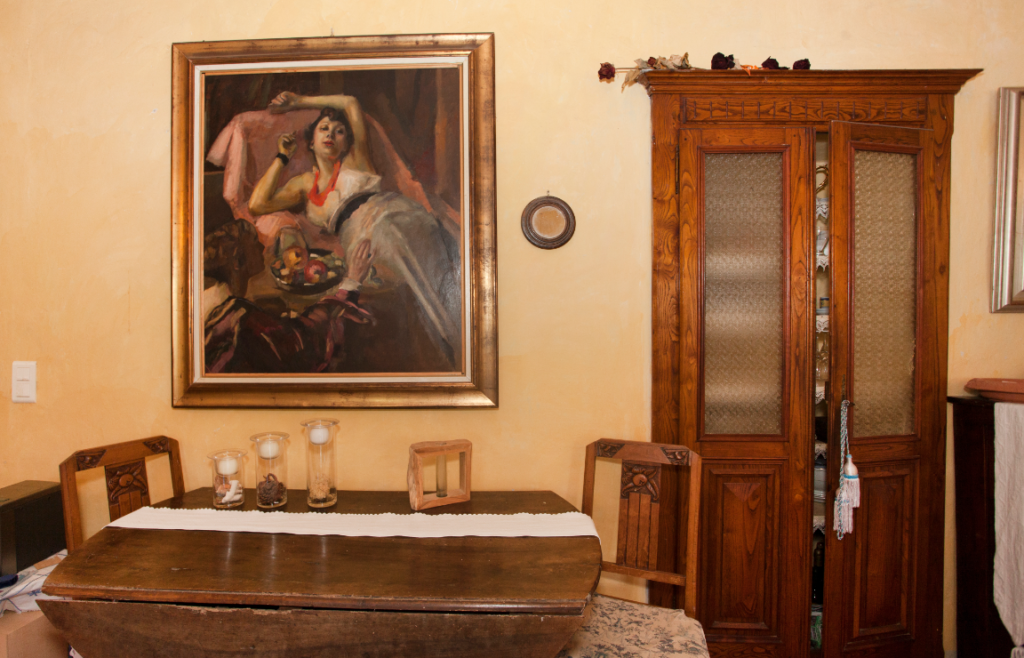 The cultural heritage of the island is also found in the kitchen, where the petré is always present.
It is the original chestnut wood kneading trough where bread dough was mixed, kneaded and left to rise.
In 2012, after careful restoration works, the schist ceiling recovered its original architectural appearance.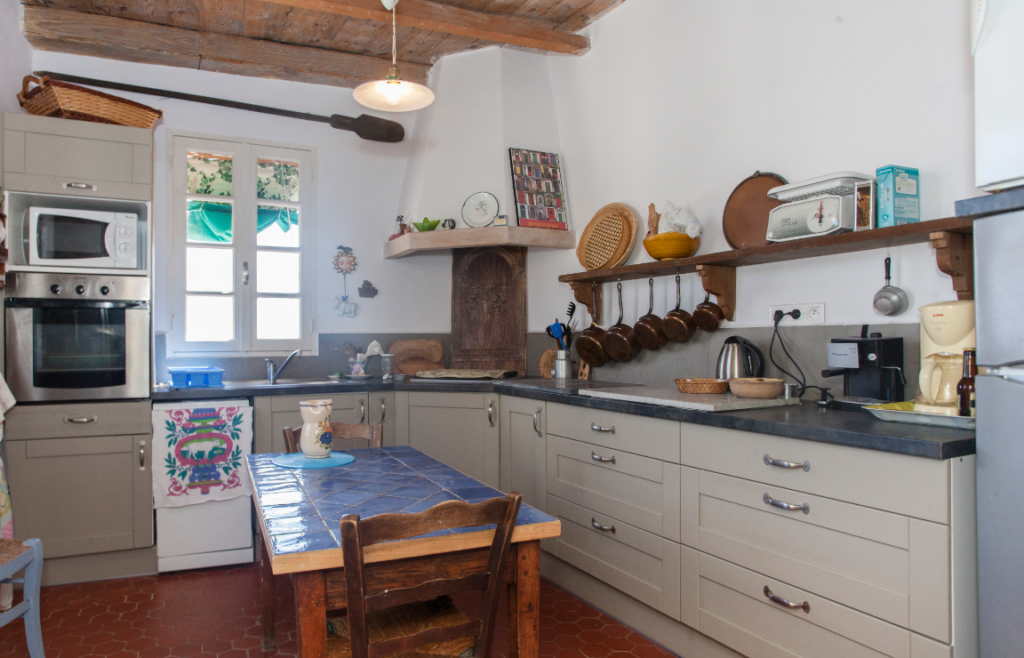 T
he traveler feels like time has stood still between the solid walls and the old family furniture of one of the oldest apartments in Corsica.
Every detail has been taken care of in a harmonious manner so that guests discover the charm of a
distant era
. A refuge for the soul amidst the wild nature, creating a convivial atmosphere among its guests.
SEE THE ROOMS