Corsica Bed & Breakfast
Welcome to Maison Simonpietri
Maison Simonpietri, which dates back to the mid-eighteenth century, opened its doors in 2002 as Corsica B&B.
The journey to discover Corsica B&B, Maison Simonpietri, is suitable for those who love to be surrounded by unspoiled nature deep in the green woods.
Explorers who enjoy trekking, walking and hiking can easily reach hidden beaches and surprisingly beautiful villages.
You can visit historic and archaeological sites located in the vicinity of Corsica B&B, away from the chaos of the large cities popular with tourists.
Unforgettable scenery unfolds before the eyes of those who ride their motorcycles or travel by car in search of long and exciting alternative itineraries.
In the evening, after sunset, after a long day, make yourself at home and have a rest in the large living room of Maison Simonpietri. The charming historic house of Captain Simonpietri relives today the authenticity of its rooms thanks to the thorough restoration and rehabilitation works undertaken by the new owner, Luciana Masinari.
Luciana Masinari
The common thread that connects Luciana Masinari with Maison Simonpietri began many years ago when she became friends with writer and researcher Robert Casanova.
In 2001, Luciana bought her first house in Cagnano, on the island of Corsica, and Robert, who lived next door, told her the story of Maison Simonpietri, which was bound up with memories from his childhood. However, this old Corsican house had been closed for thirty years, its shutters were supported by wire, the roof was ruined, and there were water leaks inside the place
Luciana decided to see the house anyway and was immediately captivated by what she saw beyond the threshold: the furniture was intact, the rooms were redone, the table was set, everything seemed to be in a state of waiting as if the people who lived there had gone out for a few days and never returned.
The desire to see the house reborn became the driving force of Luciana, who was filled with enthusiasm and energy to begin the renovation works and later to restore and furnish the rooms
Thanks to Luciana, nowadays Maison Simonpietri relives the authenticity of the good old days, and it offers its visitors a rare opportunity to discover the culture and traditions of the Corsican sailors, starting with Corsica B&B.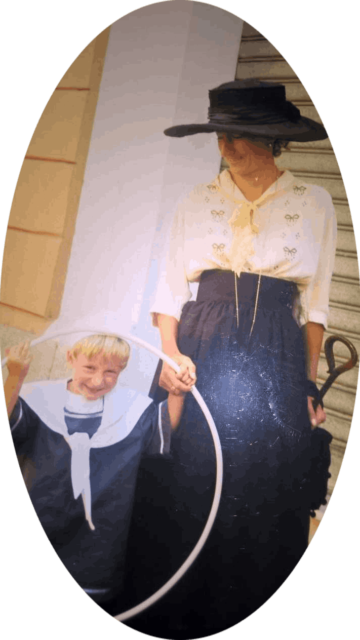 Experience the charm of the past
Discover the soul of Maison Simonpietri
Corsica B&B: our Services
Taste the specialties of Maison Simonpietri:
You can enjoy your continental breakfast and book your meals to be served in the living room or on the terrace.
What our guests say…
Ad accogliervi in questa bellissima e antica dimora c'è la Signora Luciana, sempre gentile e disponibile per consigliarvi luoghi da visitare e belle spiagge dove potersi rilassare!
Ottima la pulizia e bello il contesto ricco di storia. Piacevole la colazione nel salone, luogo di incontro e scambio con gli altri ospiti e frequentatori della casa. Seppur sulle alture, la struttura dista circa 10 minuti da Macinaggio.
Consigliato!

Soggiorno da sogno in mezzo alle montagne, con vista sul mare, in una tipica casa corsa in pietra arredata con gusto. Si trova in un piccolo paesino per niente turistico, al centro del Cap Corse, quindi molto comoda come base per poter visitare il territorio circostante. C'è anche la possibilità di ammirare le stelle e/o il panorama dalla terrazza. Luciana, la proprietaria è stata gentile e disponibile, prepara colazioni buonissime. Le camere sono pulite e alla notte c'è silenzio per riposare.
Ci ritornerei volentieri.

Ho soggiornato con un'amica in questa romantica struttura dove tutto è stupore, passione e cura del dettaglio. Si raggiunge attraversando un rigoglioso bosco che ti avvolge di fronde e profumi per poi incontrare il sorriso accogliente della proprietaria Luciana che si adopera al meglio per rendere il soggiorno il più confortevole e coccoloso possibile a partire dalla curata colazione al dettaglio di ogni particolare della camera. Lo consigliamo a chi vuole conoscere l'affascinate Capo Corso e concedersi un concentrato di buon gusto e gentile ospitalità.
Se visitate la Corsica non potete non vedere il nord e questo angolo meraviglioso.