Ulivo Room
Minimo 3 notti a
169€

a notte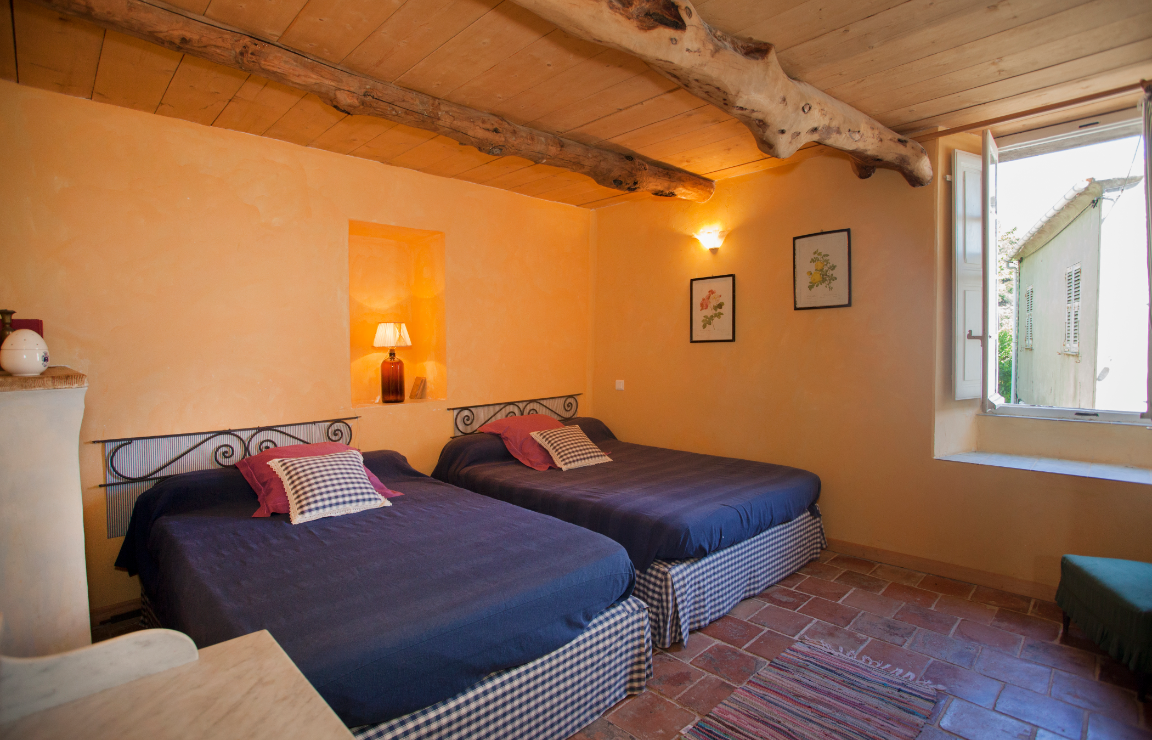 Description
Vacation rentals in Corsica? Come stay in the renovated rooms of Maison Simonpietri. Among these, the most characteristic is the Ulivo Room, which takes its name from the long old-century beam that runs along the ceiling: a whole plant that ends with a bifurcation of the branches.
In particular, in the eighteenth century, the Ulivo Room was the most important room of the house of Capitano Giovanni Simonpietri.
In this room we find the old kitchen and the fugone, the Corsican pastoral fireplace in the middle of the room.
According to the ancient tradition, the fugone was lit to welcome travelers, who could rest and sleep near the fire.
Originally, Corsican shepherds were lodged outside the house, but over the centuries the Corsican people started to reproduce this custom inside their houses passed down from generation to generation.
Services
The floor is paved with terracotta slabs of the eighteenth century
Room with a 140cm bed and a 120cm bed
The window overlooks the houses of the village and the valley
Room capacity: 3 adults
Private bathroom with shower
Breakfast is included
Meals can be booked.
Book online
Please select the days you would like to stay at Corsica B&B. You will receive an email to confirm your booking.
GO BACK TO THE ROOMS